Close Out Sale Jan15 – Jan 22 35% everything but Stereos
American Audio
Since 1987, American Audio has been installing the best vehicle audio and video electronics available in the greater Hanford, CA area. As a locally owned and operated business, we strive to always provide our customers with prompt, reliable and friendly service.
Learn more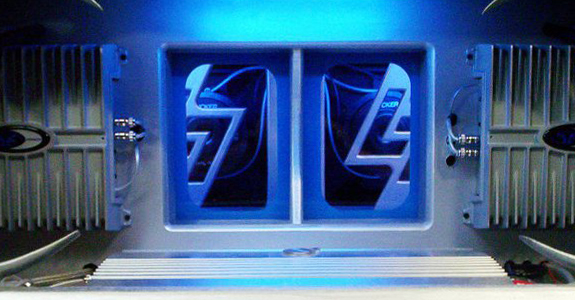 Car Audio in Hanford, CA
Those who are looking for a car stereo store in Hanford, CA that has quality products, friendly service and reasonable prices will like what they find at American Audio. For more than 30 years, our locally owned and operated audio store in Hanford, CA has helped thousands of customers improve their cars' overall audio experience, and we have enjoyed every day of it. We strive to match the quality of our car audio installation in Hanford, CA with a strong level of friendly and attentive customer service, and you will hopefully see that high level of service for yourself when you visit our shop.
Here at American Audio, our team of skilled technicians specializes in installing and servicing car audio systems, car alarms and TVs. All installations are performed quickly and efficiently, using the latest techniques and tools. Whether you want an in-dash navigation system, satellite radio, new speakers, a video player or even a CD player, American Audio has many of the top known brands including Viper, JL Audio, Pioneer and more. If you are looking for excellent car audio in Hanford, CA, we hope you will trust the team at American Audio. Here are just a few reasons why you should:
We are a proud locally owned and operated small business in Hanford, CA.
We have over 30 years of experience serving our local community.
Our store has a wide selection of high quality car speakers, navigational systems and much more.
We stock only the best brands in the business.
Our prices are always fair.